GUADALUPE VILA SPANISH LAWYER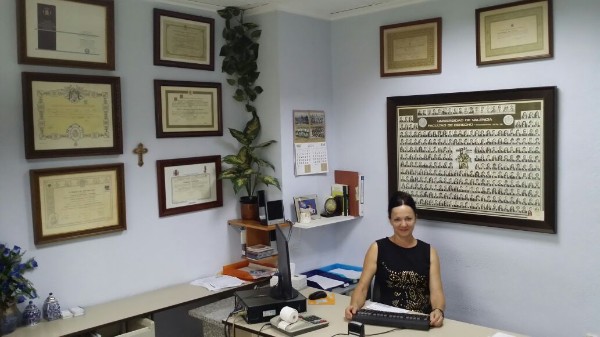 Guadalupe Vila

is an independent English Speaking Spanish Lawyer based in VALENCIA (SPAIN).
Spanish Legal firm covering all Valencia Community: Alicante, Valencia and Castellon provinces from mainland to the Coast and deals with the broader legal areas required by overseas customers who move to live in Spain buying a home, or simply own a property as a non-residents.
Specialised in Real Estate Law and Conveyancing, Guadalupe Vila also offers a broad range of legal, fiscal and administrative services especially tailored for EXPATS who plan to move to Spain or are already residents and need legal advice on:
PRACTISE AREAS
a) Conveyancing, urban leases, legalisation of existing building, town
planning.
b) Fiscal advise & tax planning
c) Probate and wills
d) Civil Law
e) Litigation
f) Criminal procedures
g) Architect´s Services: Energy Efficiency Certificates,
building projects, demolitions, Urban Licenses And Environmental Applications.
h) Administrative Law proceedings
---
WILLS & PROBATE
It is essential to make a Spanish will when you own property, land or businesses in Spain. Our inheritance law is quite different to other countries. In Spain we do not have complete freedom to decide whom left our property after death. The law imposes the testator the obligation of leaving part of his estate to specific individuals.
It is highly recommended to grant two different wills, in your own country for the assets located on there and a Spanish one for your estates sited in Spain.
Assuming that in your own country exists freedom to appoint the heirs, and you grant a will in Spain, the applicable law will be your national law PROVIDED THAT YOUR RENOUNCE TO THE APPLICATION OF THE SPANISH LAW, in which case you will be free to leave your assets to the ones you love.
All this matters have to be very clear in your will in order that your preventions are executed as you planned when you granted it specially if your assets are going to a " non forced heir" or decide a determinate estates distribution.
We can arrange this for you planning all your preventions for your last will in both languages, Spanish and English.
SPANISH TAX ADVISING
We offer services for both residents and non Residents people in Spain. As the tax system is quite a complex process, we advise everyone to use a Gestoria to help with tax returns. It can cost you dearly if you make an error when making out your tax return whether if you are resident or not.
Our services will ensure your returns are completed properly and on time. There are many structured Fines for late returns !!
Don't be caught out and have to pay more than you should!! Accurate returns should save you money…..Let us help and advise you….
a) TAXATION FOR RESIDENTS IN SPAIN
A foreign individual is considered as fiscal resident if it is given any of these circumstances:
- Spend in Spain more than 183 days during the calendar year
- The center of economical interest or business is in Spain
- Spouse or under age children who economically depend on this individual, are habitually residents in Spain.
In any of these cases, have to submit your income tax in Spain, between May and the end of June every year.
b) NON RESIDENTS TAXATIONS
If you are not a resident but own a property in Spain, you are obliged to submit your Non Residents Tax return before the end of the following year to the taxable exercise.
c) INDIVIDUAL BUSSINESS OR COMPANIES intending to ( or ) already settled in Spain.
Guide, advise and attention on Taxation and Accounting for foreign entrepreneurs with regards to the possibility and convenience of fiscal and accountable options to optimize results and resources, with facilities of attention in the owner company address to avoid displacements to the client.
We may carry out the Accounts, financial analysis, study of balances and official books (official accountancy)
e) CAPITAL GAINS (Increased Patrimony) generated by the sale of a PROPERTY in Spain of individual non residents.
We undertake the due tax retention and the capital gains tax , asking tax refund if applicable.
As each client's needs vary, please contact us for a consultation and we will be very happy to help you.
---
CREDENTIALS
Fully insured and registered, Guadalupe Vila has the following Accreditations:
* Law Bar Association in Valencia, ICAV number 1830.
* Professional association Managers in Valencia, number collegiate 1421
* Professional association of Court Expert Appraisers, number 3250.
---
CONTACT FORM Please click on the link below:
---
GESTORIA VILA
Calle Tavernes num. 10
46750 Simat de la Valldigna ( VALENCIA) SPAIN
Tel. (+)34 625047696
Contact us:
or use the contact form above
http://www.propertylawyerspain.com/conveyancing.html
Where are we: Please click on the link below
---
follow us in: