Property Lawyer Spain
CONVEYANCING
Experienced English Speaking Conveyancing Solicitor and Property Lawyer acting in VALENCIA, ALICANTE and CASTELLON (SPAIN), Full legal assistance at flat fees.



Mobile Legal Conveyance services

, you don´t have to visit our office, we´ll meet with you where you are or at your home if you are located in Valencia's Community. Please contact us and we can arrange a meeting at your convenience.
If you are abroad you can also get in touch with us via SKYPE or video conference and we will solve all your doubts or queries.
You would not dream of buying a property in the UK without the assistance of a lawyer, so it goes without saying that if you are thinking of investing in a property in Spain then you will be seeking similar services to those you would expect to receive in the UK. Buying a property in Spain is just as stressful as buying in the UK, more so because you have the added problem of the language barrier and the obvious differences in the law. Attempting to do this alone is not only unwise it is foolhardy. Not all Spanish properties are registered, not all of them are legal, there may be hidden or undisclosed discrepancies regarding land boundaries, the size of the plot, the ownership, the debts of previous owners [which in Spain become the responsibility of the purchaser], the list is literally endless and that is why we are here to help you. We do everything in our power to ensure that both before, during and after your purchase things run as smoothly as possible, saving you unnecessary headache and even heartache. We understand that the purchase of your dream home in Spain is more than just about money, it is an emotional investment as well and we do not want your dream to turn into a nightmare, as so many purchases do when not handled properly.
BUYING A HOUSE.- Full guaranties for your real estate purchases in Spain.
Are you thinking on moving to Spain permanently or may be purchasing a second residence home?
We strive to protect the best interests of our clients at all times when acquiring or selling properties providing full guarantees, obtaining comprehensive reports and history of the property, land classification, including processes of urbanism, rustic land non urban area, Mortgages, full legal status and town planning reports, checking future urban development plans which may affect the buyer's rights.
We also analyse the fiscal and economic repercussions, executing all the necessary steps prior and subsequent to the purchase or sale with or without mortgage to guarantee a successful Real Estate transaction.
It is essential that detailed investigations are done on behalf of the client before the purchase of a property and in accordance with this we ensure that there are no existing charges, encumbrances or outstanding debts, we oversee the entire process on your behalf until the property is properly registered and complete the transaction on your behalf. We pride ourselves on our meticulous attention to detail and intensive investigation of all paperwork concerned.
There are no hidden costs in our services and our clients know in advance what costs will be incurred during their purchase, including taxes. Thereby ensuring that our clients can relax in the knowledge that there will no unpleasant or unexpected surprises at the 11th hour.
REAL ESTATE INVESTMENT.- Perhaps you just want to invest in real estate to get rental profits or setting a business.
Furthermore, you also might get the residence permission according to the new regulation for non EU citizen's investors.
If so, you have found the right solicitor on the right time. We will be happy and willing to be your personal Lawyer.
Except for the 60s and 70s, never before as advantageous circumstances met to encourage the real estate purchase by investors and particulars in our Country.
Whatever your targets, now it is the right time. Due to the real estate bubble, the prices have dropped more than 40% and the offer has triggered.
The banks have thousand of repossessed properties at prices to unprecedented, and many individuals wish to get rid of their property to break free from their mortgage payments.
It is very easy to get lost in a real avalanche of offerings if you do not have the time, local market information or contrasted valuation reports.
Our aim is to protect the buyers' interest when investing their savings or assets in Spain to acquire all kind of real estates, either flats, cottages, land or villas within the scope of Valencia Community: Valencia, Alicante or Castellón whether in the city, on the coast or inland.
SELLING A PROPERTY .- You can use our Power of Attorney representing and we take care on completing the sale process, resigning supplies billing, transferring your assets according to your instructions, cancelling your bank account and finally submitting your tax return on capital gains and clearing your taxes in Spain.
We also claim your tax refunds if they are negative or with losses and finally we cancel your fiscal obligations at the Spanish Tax office.
ADMINISTRATION OF ESTATES.- If you are non resident, we can be your fiscal and administrative representative in Spain taking care that local taxes, supplies, Community expenses, insurances and non residents tax return of your property are properly paid in due time.
VALUATION & ARCHITECT REPORTS.- Do you have any hesitation on the purchase/sale price or the building conditions of a property? Our architect partner can prepare preliminary reports to ensure that either sale or purchase price is appropriate and the construction is in due conditions of habitability.
Lupe Vila Spanish Lawyer
SERVICES DESCRIPTION: Bilingual Legal Assistance on:
■ Purchases ( resale, new property, or land) from outset to completion.
■ Selling- full sale services to completion.
■ Existing Property: If you purchased without using a lawyer, we can carry out the
necessary researches and check the legality of your home, as well to
modify existing paperwork for property if it is not registered correctly
or modifications are required to update the deeds.
Important : The following matters are included in our fees with no
extra cost.
- (*) Non residents tax in property transactions
- (*) Opening a Bank Account
- ( * ) Local taxes and supply contracts transfer
POWER OF ATTORNEY REPRESENTATION:
We offer a "Power of Attorney "service in order to help relieve our clients of some of the stress involved in buying or selling a property here in Spain. We will efficiently manage the complete process for you from the very beginning to very end. We find that most of our clients prefer this service, as at the end of the transaction all they have to do is collect the keys and move into their new home! Or if selling, they are able to log onto their on line bank account to see the results of their sale [we can also transfer the funds to their overseas bank accounts if required]. Power of Attorney can be granted at any Notary in Spain or at the Spanish Consulate or Embassy nearest to your location, in which case we will send you all the appropriate forms to complete.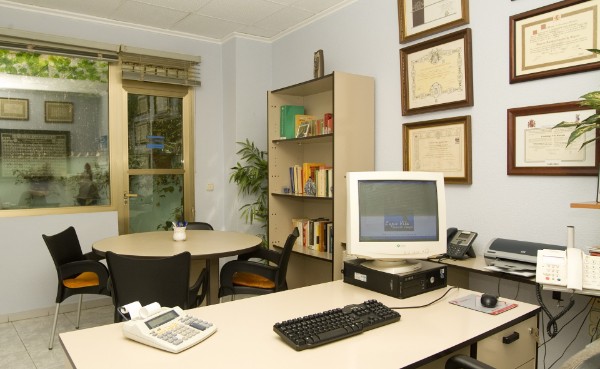 Gestoria Vila -Simat de la Valldigna- VALENCIA
---
CONTACT FORM: Please click on this link:
http://goo.gl/forms/Liswrciojv
---
Gestoria Vila
Calle Tavernes num. 10
(46750) Simat de la Valldigna ( VALENCIA) SPAIN
625047696
Contact us:

Where are we: Please click on the link below